THE EXPERIENCE RENAISSANCE™
A people-first approach to experiential reimagination
The reigning experiential industry challenge is captured in the midst of a live virtual technology conference as the A-list musician performs his famed song from what appears to be his living room. Attendees are viewing the musician from their respective living rooms, but the environment disconnect in this awkward acoustic performance is not the only aspect being shared. The musician looks as miserable as his audience.
The problem persists as the listless performance permeates through conference keynotes, sessions, networking opportunities, and everything in between.
In this moment, it's less about the conference thematic—'Shaping Your Future'—coming to fruition and more about the notion that nothing feels future-forward about the attendee experience design.
And, this is not just a technology conference problem, but rather an escalating industry issue. That sense of connection? That feeling of inspiration meets anticipation? That unspoken shared moment? That human component?
In changing times, attendee expectations are on the rise. Conversely, experience designs of all shapes and sizes are becoming more and more formulaic, expected, and passive. Is it possible that as an industry we've lost sight of the single, most critical component that drives human connection? Emotion.
Welcome to the Experience Renaissance.
The Experience Renaissance is a people-first approach to experience design rooted in emotion that transcends the environment–virtual world, physical world, or both–to drive an emotional connection unlike any other. Driven by data, theory, and inspiration, we create a mindset shift from an experience to a personalized and participatory journey. A journey where value is garnered continuously, purposefully, and organically with emotion guiding the way.
The future of attendee experience is less about platform advancements, the search for what's to come 'next,' and gimmicky tactical inclusions, and more about our prized possession: our people.
To activate and deliver upon attendee emotion is to delicately balance their professional needs and personal interests within the context of their desired outcomes. Emotion is the foundation guiding the future of experiences.
THE EXPERIENCE RENAISSANCE IS ALL AROUND US.
Now, more than ever before, we have access to statistics, trends, and long-term projections which we leverage as part of our strategic planning for any given experience. That said, it's become all too common to stay within the comfort zone of the industry where we live, work, and play. It's time to take cues from pioneers outside of our industry that are shaping our collective future.
So, that's what we did. Peloton. Warby Parker. Airbnb.
The intersection of data, observation, and theory served as our North Star to study these very pioneers.
Using post-event attendee data/survey results to guide the future is only the beginning. Evaluating such data is limiting as these formats typically address what happened and probable implications to serve as key learnings moving forward. But often, survey modeling post-event does not reflect what attendees actually are asking for long term as part of their experience. This data is skewed relative to what they just experienced, not where their world is going and in context of what they want from us.
To truly drive a future-forward approach to experience design, we set out to gain insights from pioneers outside the industry—Peloton, Warby Parker, and Airbnb—that are not only creating the future of experience, but taking cues from the emotion-based learnings. These example brands connect with their audiences and demonstrate cues that can and should drive innovation within our industry. We call it finding the 'ownable white space' for your long-term event planning.
METHODOLOGY: EXPERIENTIAL RADAR SCORING
Wilson Dow developed an 18-month qualitative research study defined by future-forward, emotion-based attendee criteria. The methodology of this study is Experiential Radar Scoring. Using the key components as identified above, we have developed the following radar chart to easily discern similarities and differences amongst ourselves and the event landscape. Each of the ten key components has been measured on a 1-5 scale (1 – low presence, 5 – high presence) and plotted on the chart accordingly.
PELOTON: THE ART OF HUMAN CONNECTION
Peloton has transformed bikers into loyalists through an experience design that is curated for the masses yet participatory for the individual. It's challenging, yet fun. It's sweat-worthy and connection-worthy. It's people connecting with people through passion points. And, it's all driven by real-time results for both the 'attendee' and Peloton.
Behind it all is a brilliantly crafted experience that taps into the attendee's emotions, igniting feelings that blend inspiration, engagement, and achievement, while always seeking more. It's a future-forward design that is everything that an experience can and should be.
As we begin to think about the future of experiences, there are three key aspects to Peloton— in cultivating a following—that every meeting and event so desires.
Our world is dominated by a 'one-to-many' content architecture: You show up, you watch, and you leave. While there may be Q&A chat-boards or polling, it doesn't quite address the feeling of "I could have experienced this on my own time." Peloton is the antithesis. The experience feels time-sensitive and engaging. It feels as though you don't want to miss what's coming next. It leaves you with a feeling of anticipation for the next ride, the next hike, the next yoga class. Irrespective of your skill-level and output, there is always a feeling of community, inclusion, participation and overall happiness. Different formats, different genres, different objectives, all designed for you and with you. They transform you from an attendee into a personalized 'world' of like-minded people that are all advancing together.
Whether you are alone in your basement, joining a ride virtually with a friend or simply watching your fellow riders on the leaderboard, Peloton fosters an experience that brings humans together. The class instructors connect participants in a way that feels genuine, calling out individual milestones, achievements, birthdays, etc., with a true sense of inclusivity. Participants relate to instructors, to the content, to the music, to the overall experience. They become part of something bigger. Who you decide to follow, who you track, and how you stack up is personalized, yet community-minded. Each ride hones in on the determination that we—you, the instructor, and your screen—are in this together. Even more, the instructors possess a pop-culture celebrity status from Peloton screen to phone screen, wielding a high following in-class participants and social media. It's not just the celebrity appeal, it's the approachability and relatability they have with their audience. It becomes this feeling of entertainment with a twist in the sense that you are engaging with your instructor as though he or she is a friend. And, in some instances, they are.
Real-Time Success Metrics
We all crave experiences that make us feel good about who we are, where we are, what we stand for, and most importantly, a sense of personal achievement. We also desire to leave our mark. Thus, personal achievement is an intrinsic part of the Peloton experience. Instructors recognizing their riders during classes is just the beginning of the transformation from attendee to participant. During your ride, after your ride, and even months later, Peloton continues to send authentic praise for your accomplishments.
Everything you achieve is quantified in real time, on your app profile, and in comparison, to your community, if you so choose. Your personal results are always one click away in an easy-to-use and measure-based app. Additionally, Peloton provides its community with unexpected rewards: imagine swag meets friend referrals meets personalized milestone communications. These culminate in an ultimate sense of achievement for each participant in the Peloton community.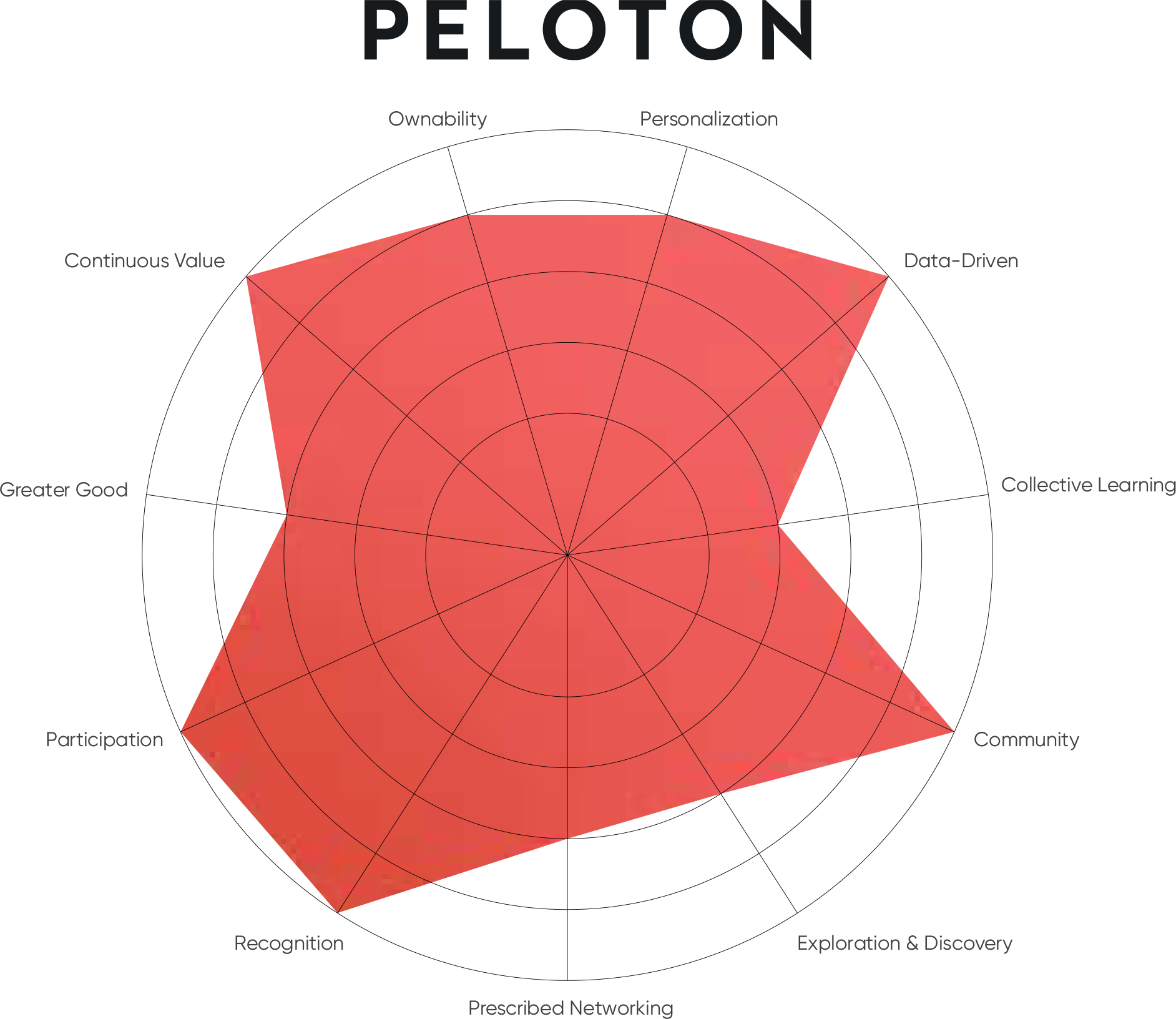 WARBY PARKER: THE ART OF HUMAN PERSONALIZATION
Some think about Warby Parker as a retailer. Some think about Warby Parker as a pair of inexpensive glasses. Some think about Warby Parker as 'that brand that will send free-try-ons.' We think about Warby Parker as an innovative, inspiring, and engaging brand experience design. At the heart of their design is a customized and personalized experience model that is so simple yet so powerful: it is all about you.
The fuel behind the Warby Parker fire? Data. Your data. It is an experience design informed by attendee data at the intersection of functional needs and emotional desires. Leveraging data to inform the experience design is where so many meetings fall flat. It's where Warby Parker thrives.
Part Functional Innovation
The virtual try-on is not new. Rather, it is evolving in changing times, creating a new way of human engagement. You are located anywhere, and Warby Parker glasses are everywhere. You can select any frame, and within seconds those very glasses are on your face. Not only can you explore and try on, you can instantly send to friends, family, and pets for their opinions. The backbone? You and your data, understanding in real time what you like, what you don't like, and adapting to your interests in the moment. They act based on your reactions and take a proactive step to suggest what they think (and know) you want.
Part Emotional Connection
A key component of experience design, where so many miss the mark, is driving a deeper meaning with your audience. The notion of driving an emotional connection by way of offering a deeper purpose to the experience. For Warby Parker, meaning takes the form of philanthropy. Not the gimmicky kind, rather, the kind that makes brings a personalized sense of meaning to your life. In their words, the whole story begins with you. Their 'buy a pair, give a pair' philanthropic effort empowers their audience to feel a sense of value beyond themselves. Alleviating the problem of impaired vision is at the heart of what makes Warby Parker, Warby Parker. And you helped.
When your glasses arrive, the packaging tells a story about you. How and why the frames were created for you. There is a deeper meaning at the heart of their experience design: Direct personalization. Personalization, down to the at-home experience of placing the frame on your face. An end-to-end customized journey for you, the 'attendee.'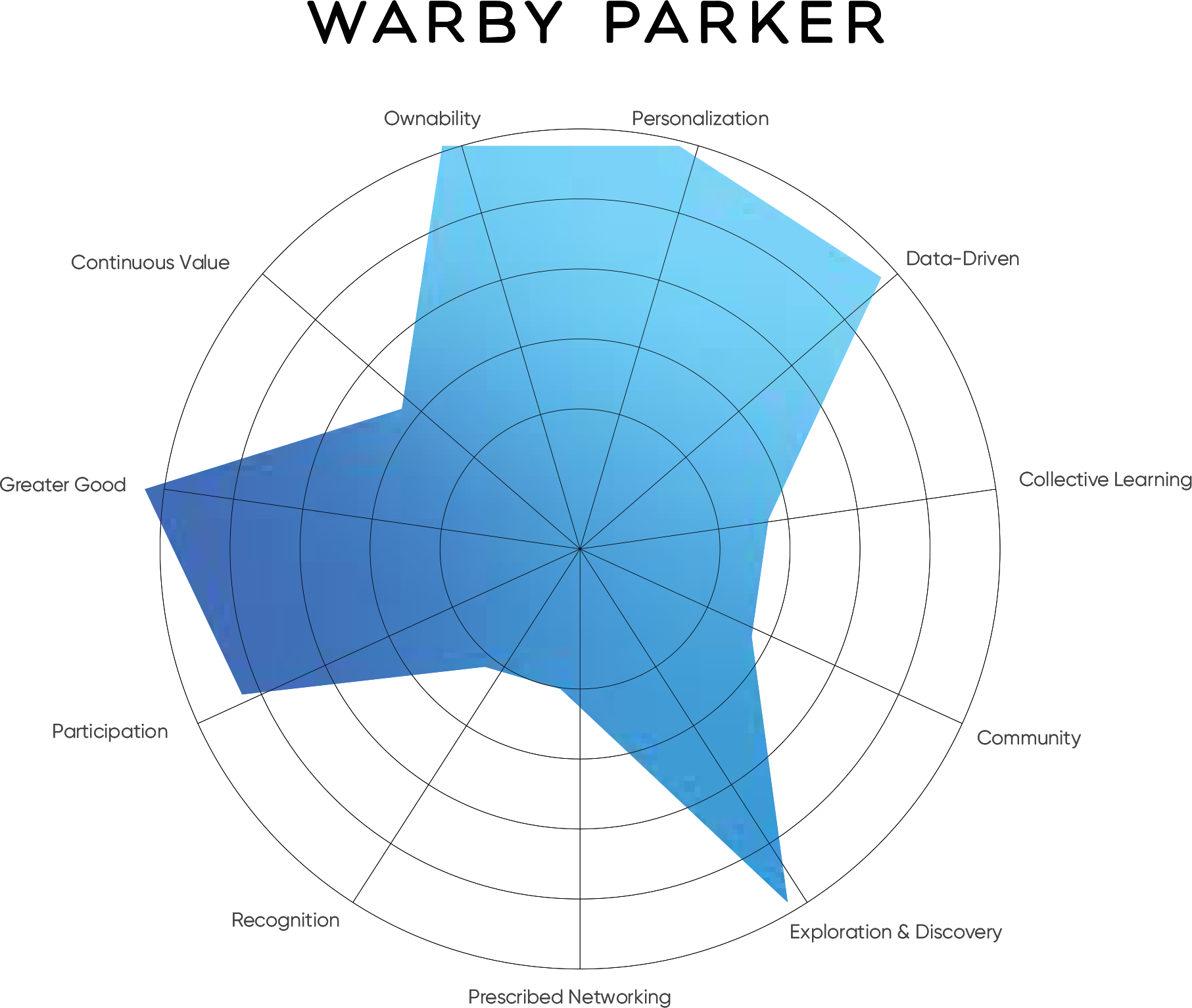 AIRBNB ONLINE EXPERIENCES: THE ART OF HUMAN DISCOVERY & EXPLORATION
At our core, we all share a key human truth: our unique nature to be curious, to discover, and to explore. We yearn to share our discoveries and curiosities with others, making the unknown, known.
When considering experience design, creating ownable moments that are strategically curated in both expected and unexpected formats satiates the audience's desire for curiosity and drives continued anticipation. Tapping into the innate instinct to be curious and explore can take attendees from passive to active. What's more, we can tap into personal passions along with professional interests. Attendee data can be leveraged to ignite personal interests just as it can drive KPIs based on curated content. It drives a sense of balance. Its drives a sense of authentic exploration.
Whereas Dave Matthews is a one-size-fits-all entertainment act that has endless 'live' versions of his famous songs on YouTube, what gives discovery and exploration weight within experience design is making it feel ownable: what happens here can only happen here.
As part of attendee registration, we seek to add questioning around the 'what are you passionate about in life' (irrespective of your day-to-day job)? From there, the agenda is sprinkled with experiences that appeal to our personal interests. Instead of a prescriptive agenda that is solely weighted on content and networking, we take a simple page out of the Airbnb playbook. Whatever your tastes, budget, and schedule, there's an online Airbnb experience sure to pique your interest. Some of these experiences are expected, driving promotional buzz and attendee excitement. Some of these experiences are unexpected, creating a continued sense of anticipation.
It Could Have Only Happened Here
The foundation of event success is uniting and activating through the power of shared experience. Bringing together a team for one shared experience creates community. Though the experience does not promise shared emotion, the sentiment of a truly unique experience is often mutual.
Why buy Blue Man Group's performance when your attendees can buy a replicated experience in their city? Take the headliner and add a twist. Imagine networking with the 'Hidden Jazz Club', an immersive experience filled with jazz vocalists and musicians who have performed at world- famous venues including Royal Albert Hall, The Kennedy Center, and the Lincoln Center.
Picture attendees choosing between a Drag Queen Bingo-mania and Meditation with a Buddhist Monk for their breakout session. Integrating unique experiences at your meeting infuses a sense of exclusivity and ownability, but it must be done tastefully and authentically. It has to feel like it's only going to happen once— you are either part of it, or you miss out. It has to feel like something you haven't experienced before or may not have the opportunity to ever experience again. That is sharable content.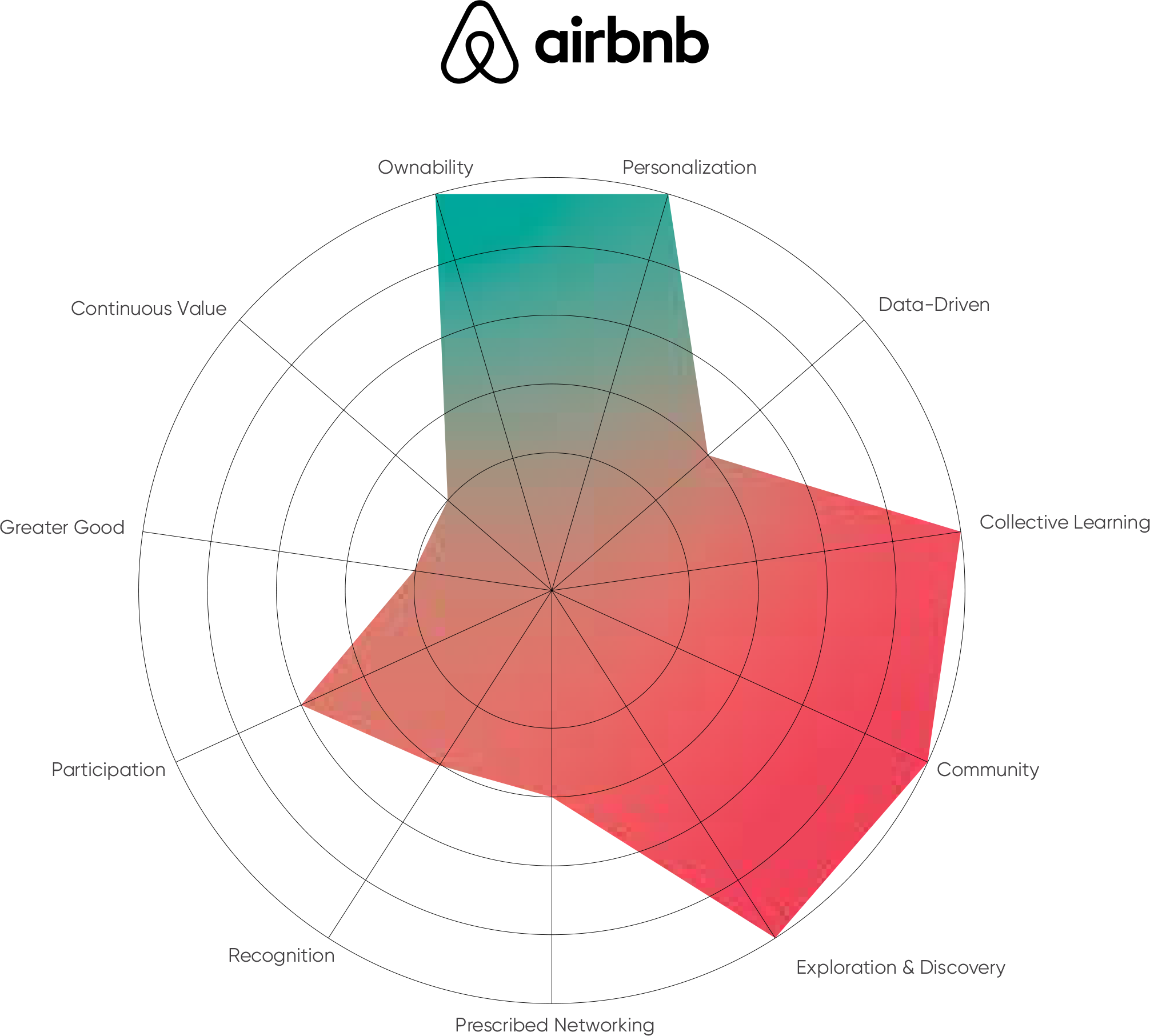 Reflecting on KPI measurement from last year's event leads to a good event next year, but what could take it to great? Deliberating the intricacies of these pioneers, their audiences, and their engagement models can open the door to true event reimagination. With case study examples, industry trends and measurement, and these key implications, the next event could just be the best one yet.
KEY LEARNINGS & IMPLICATIONS
1. DATA. Attendee data informs experience design across attendee professional interests and personal desires.
2. MINI-COMMUNITIES. Balanced (one-to-many, many-to-many, and one-to-one sessions) and participatory content allows for organic growth of mini-communities.
3. OWNABLE. 'It could have only happened here' experiences delivered in both expected and unexpected formats taps into our nature to discover and explore while creating a sense of continued anticipation.
4. CONTINUOUS VALUE. The value proposition doesn't begin and end with the event. Rather, it is garnered throughout the attendee journey continuously, purposefully, and organically.
Until we implement a human engagement model and achieve a future-forward experience design, the audience should go back to watching A-list performers. On YouTube.